Knits in the News
Here's another how knitting saved my life story. I love reading the different ways in which some string and a couple of sticks (or a hook) can really help people indirectly overcome obstacles.
Superstar musician Lorde is also a knitter.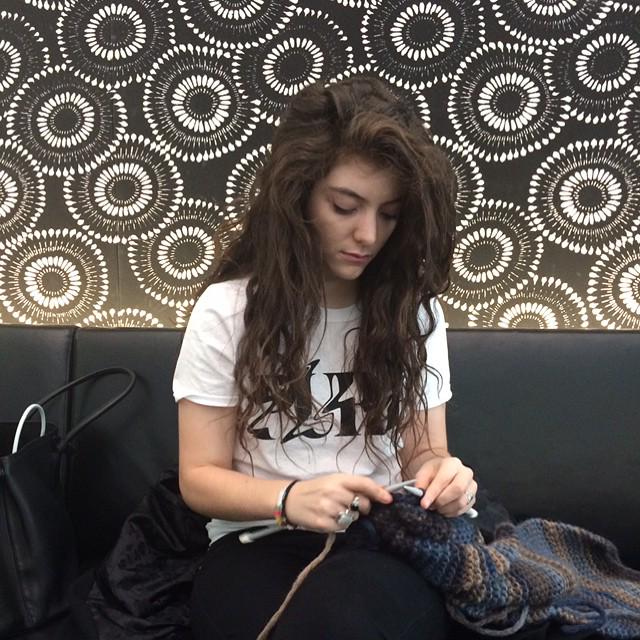 Love this article on Harris Tweed. While not directly related to handknitting, the company has helped make tweed an iconic fabric for fashion houses and knitting yarn lines alike.
Huffington Post actually wrote Blake Lively Picked Up Knitting and So Should You as this headline (not to knock Blake or her knitting, but… there's lots of people, even famous people, who knit! whatever) AND did the whole "grandmother" reference (seriously, I will buy stock in the first news company who can run a headline about knitting that includes no reference to a grandmother, unless it's "so and so learned to knit from his/her grandmother"), AND perpetuated the "knitting is cheap" myth (it can be, but it's not always, thanks to fast fashion and lax labor regulations… why did I include this article again?). But hey, maybe share it with your non-knitter friends who were obsessed with that show she was on?
Here's a more happy/less-conflicting story about women in Australia who created an online retail outlet for knitted children's clothing.
Finally, here's a profile of a woman who has been beautifying her community, which was wrecked by Hurrricane Sandy, with knitting.
Categories: last week on the web
Amy