The problem with three day weekends is that then some of us forget when Monday actually rolls around and don't post things that are supposed to go live on Mondays. But I hope you had a good weekend! I finished a scarf for my mom, and then promptly forgot to photograph it before sealing it in a package to be mailed, so good job me.
Andi Satterlund shared her tips for knitting without looking. Have you mastered this skill yet?
Here's a really cute video, showing the circle of life (sans lion cub), made entirely out of one piece of yarn. Cute baby alert!
Approximately 250,000 handknitted or crocheted poppies have settled over Melbourne's Federation Square.

Kaffe Fassett has been declared the Godfather of Craft, at least in this blog post. There are some really interesting facts about Kaffe that I didn't know before reading this; how about you?

This is awesome: a British man, fed up with the wait time to get a new bank card, cross-stitched a bank card and mailed it to his bank. In less time than it took to receive a new bank card, I might add.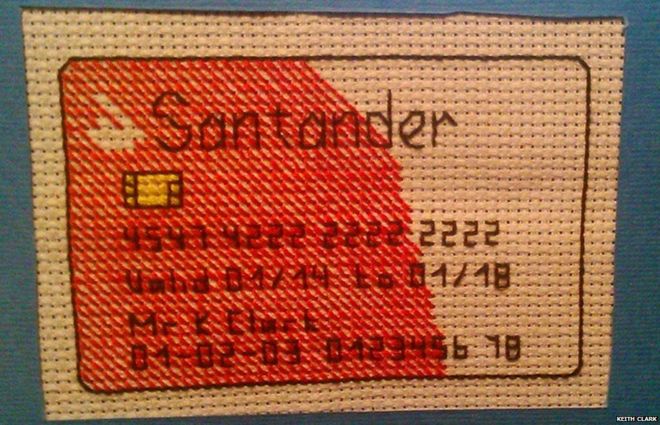 Well, until she has to rip back said sweater.
Finally, Corrina Ferguson is hosting a mystery knitalong. Me being the chump that I am (and lover of Corrina's excellent patterns), I'm totally joining in, even though I have a to-knit list that's about a mile long. Are you with me?
Categories: last week on the web
Amy